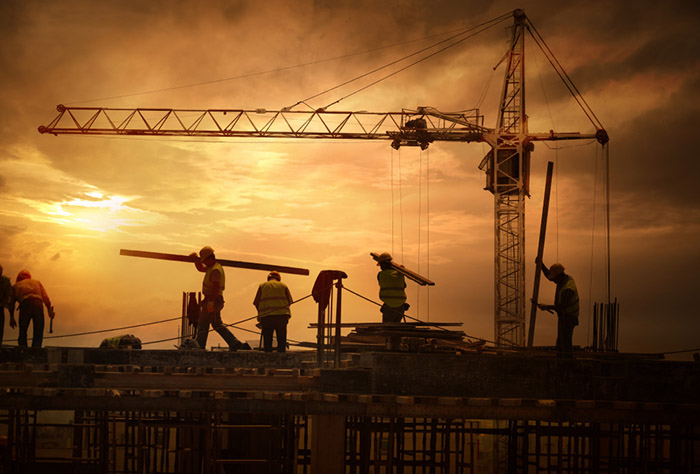 As an online platform creator, helping companies with social media, media planning and buying, website design and SEO in the Dallas area, 2015 was a year in which we played a lot of Wack-O-Mole. We spent a lot of time fixing things, but spent little time building. We're pledging to change our mindset, by creating productive habits, casting a new vision, and chasing after trouble. To start building something great, 3 keys need to be cut:
Habits are hard to change. But, discipline is not the key. We've seen how upward of 90% of New Year's Resolutions are broken within the first month. You might ask about the research on that stat, but we just made an educated guess based on personal observations. That's a bad habit we need to break. Seriously, though, you are already completely disciplined in your current routine, even if it's an unhealthy one. We've read that it takes 21 days to start a new habit. So, why try to start 3 or 4 new habits or resolutions at a time, when failure is likely? There is a productive place for failure, but not in continually setting unreasonable expectations. Try doing one new positive thing for 21 days.
Small Measurable Changes Over Time (Kaizen)
Vision: Where There is No Vision, the People Will Perish. Likewise, when a company has no vision, it too will perish. Many companies claim to have open door policies and claim that 'We want you to bring truthful answers to meetings'. However, they continue to lack the qualities of casting real vision. Three fatal mistakes companies make when attempting to create vision are:
Employees are punished for speaking truthfully or openly discussing potential problems.
Management does not value employees' input.
Management does not trust employees to make mistakes.
If you want a culture of growth and trust, you must be willing to be vulnerable and open to change. Gossip is not productive, but having an open discussion with input from a variety of different employees is valuable. If you trust, even an intern, with making mistakes that might not be costly in millions of dollars, but maybe hundreds, it can create a real proving ground for growth and employees embracing the vision of a company. Give ownership to all levels of employees and they will feel like apart of the vision. You want to build a team of advocates not gossips.
Part of casting a new vision starts with creating a new mindset.
Here's how trouble-making expert, Mark Modesti, helps frame the mindset.
"Here's what I mean: Our lives – personally and professionally – are shaped by the problems we take on. As a salesperson, one of my objectives is to challenge my clients to take on the problems – the trouble—that will transform their business.
I think trouble gets a bad reputation – undeservedly so. Trouble is actually an in-your-face kind of friend. If you don't look for it, it's going to come looking for you.
In my experience, I've found there are two different mindsets that determine how people deal with the trouble that comes their way – and the trouble they choose to go after. There's the fixer mindset and the builder mindset.
Truth is, none of us can just be one or the other. But to me fixers are often caught up with just keeping up. I think we all get in this mode from time-to-time where we're constantly playing whack-a-mole with our problems.
Builders are a little more interested in measured, focused impact. They look for the opportunity to swing big.
So, which are you? Fixer or builder?"

Troublemakers Who Were Willing to Swing Big:
Abraham Lincoln Embraced Opponents to Form His Inner-Circle
Founder of Netflix Visits Blockbuster Offering to Run the Blockbuster Brand Online
TOMS Shoes Founder Started Something That Matters
Whether you're building an online platform filled with SEO, social media, website design, media planning and buying or building a service company or brick-and-mortar storefront, put down the Wack-O-Mole hammer for just a minute and think about what kind of company you are building. What is your vision? Do your employees embrace it and repeat it to others. Do you run away from trouble or tackle it? Are you a fixer or builder?
Part of this blog was reposted with permission of Longitudes, the UPS blog devoted to the trends shaping the global economy.