FREE BRAND STRATEGY WORKSHOP
Frustrated With Your Sales Results?
Your Answer Isn't Another Tactic.
It's a whole new strategy –
BELIEF CHAIN MARKETING.
You keep trying new tactics, but sales keep lagging. You're losing deals. Customer acquisition costs are too high. You're not getting enough leads—and the ones you get aren't ideal.
The issue isn't your sales team – it's your marketing strategy.
When your strategy doesn't align with the beliefs of your ideal customers, tactics don't work. Sales are just another form of change management. And until you understand and address what motivates—or demotivates—your prospects, you will never change their mind. Which means you also won't change their behavior into winning an ideal customer.
Stop guessing why you aren't getting enough new business. Our exclusive Belief Chain Branding process provides the clarity you need to:
Uncover your ideal customers' deepest hopes, doubts, and beliefs
Create targeted messaging that resonates with what they truly care about
Convert more qualified leads by addressing buyers' beliefs
Sustain growth instead of settling for feast or famine sales cycles
There are lots of different models and brand strategy workshops, but they all focus on the stages of the buyer's journey. Only the Belief Chain focuses on the transitions from one stage to the next. This not only allows you to speak to prospects where they are in their journey, but it also equips you to disarm their doubts and unlock the hope that propels them toward becoming your customer.

Sleepers
We're doing the best we can.
Skeptics
There's a better way, but I need to understand my problem.
Seekers
I need to understand the solution better.
Believers
I need to find a provider.
Evangelists
This is the best provider for the solution I need.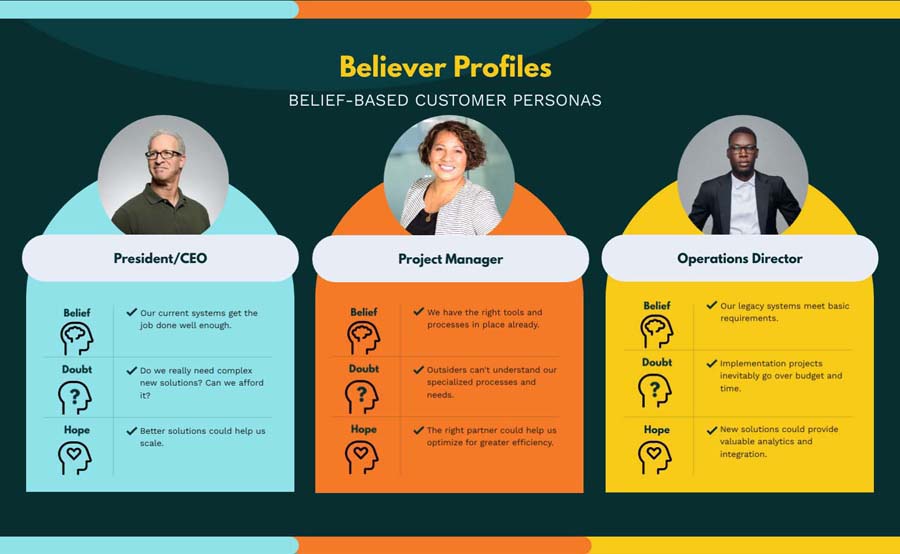 The BizDev Matrix provides a simple yet powerful way to evaluate and strengthen your business development. By assessing just two factors – lead quality and the effectiveness of your marketing and sales system – you can pinpoint what's working and what's not in generating new business.
The x axis is the quality of your leads.
Any company can get you a greater quantity of leads. It takes a sound strategy to attract absolute quality leads. The type who become your best customers. Customers who don't haggle over nickels and dimes because they understand the value you create. They love you and want more of your best work… and you're willing to do it for them because you love them back.
The y axis is the quality of your sales and marketing system.
Having the tools, processes, and resources in place to effectively move leads through your marketing funnel and sales pipeline makes a huge difference in your cash flow. It also can determine your ability to forecast and scale revenue to grow your business.
Let's bring each quadrant to life:
Assessment of sales and marketing quality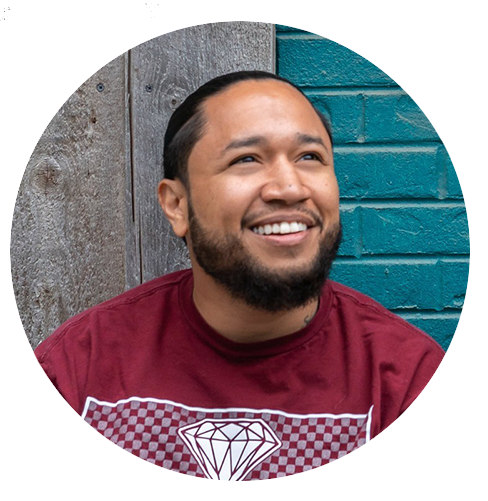 Omar Santana | President of Launch27
"Platform Creator has a process where they ask about your goals, go over your customer personas, and in no time, you have an executable strategy that feels like it was created by someone who's worked in your industry for years."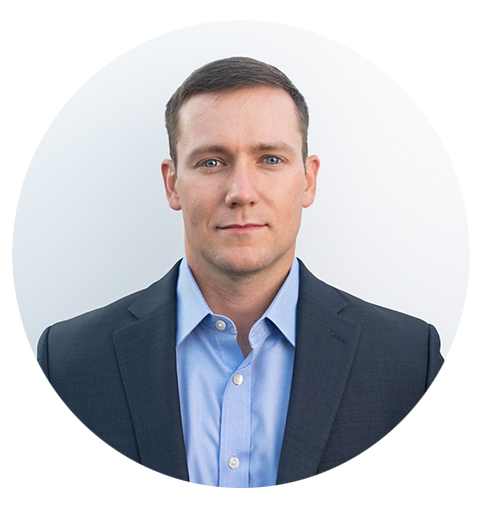 Jacob Reeves | President of CLIP
"Time and time again, Platform Creator goes above and beyond my expectations. They quickly adapted to our customers' needs. From SEO to content creation, I know I can trust them to get the job done."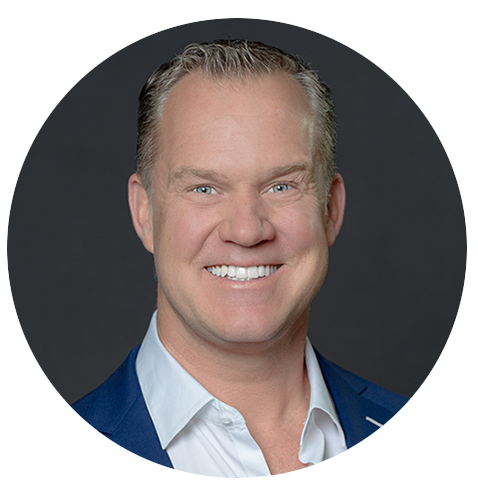 Jason Fraser | Owner of Frasercon
"A very highly responsive and professional team…we have loved working with John and Mark!!
We are very thankful for their efforts."
Grace Platon | Owner of Community Grace
"I've collaborated with Platform Creator on several email marketing campaigns with exceptional results. They provide solid guidance on branding and marketing strategies."
Repeat and referral business is great, but it's not enough to create healthy growth. You need a steady stream of new customers. Create healthy sales growth through our brand strategy workshop.
Our 6-step BRAND STRATEGY WORKSHOP includes:
1. Identifying your Culture Type and core values
2. Developing your brand's Belief Script based on your unique strengths
3. Interviewing and profiling your ideal customers; uncovering their beliefs
4. Mapping their Belief Passages from awareness to brand evangelist
5. Market research to uncover growth opportunities
6. A tailored Go-to-Market strategy to drive results
Get the clarity you need to attract and convert your ideal buyers consistently. Let's discuss how our strategic approach can transform your marketing and sales success. There's no obligation, and this short conversation will get you one step closer to solving your sales problems.
Get your Belief Chain framework setup today!