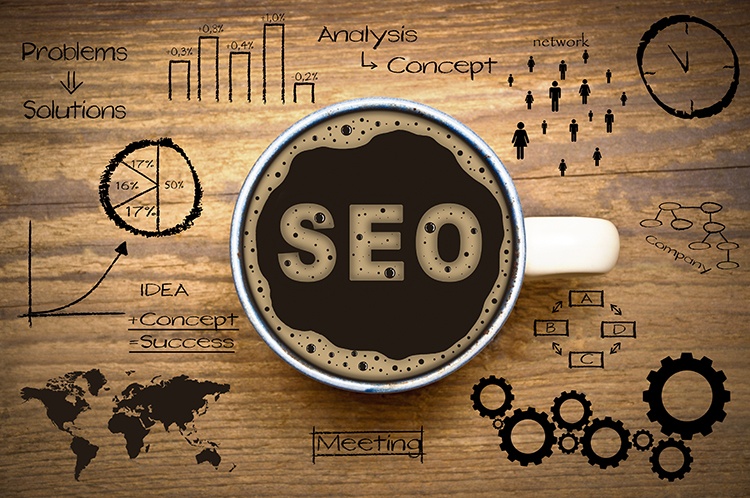 Everyone, everywhere is talking about SEO or Search Engine Optimization. It's a standard part of Internet based marketing practices, but as with many technical Internet things only a select few seem to know all the in's and out's of it. They're willing to share that tribal knowledge with you, but it's going to come at a cost of course. So before you throw all your money at a SEO professional why not try to understand it yourself more first?
If you're comfortable with self-guided learning there are pages of articles accessible at the click of a computer mouse. MOZ has a great brief overview that can be found here that might make you comfortable enough to start throwing the phrase SEO around in conversation. If you're looking to try doing some SEO work yourself instead of hiring someone else to do it you might want to check out this longer ten-chapter article also from MOZ. But online, do it yourself learning isn't right for everyone and it doesn't necessarily help you get connected with someone who could help you out.
If you'd rather meet with people face-to-face to learn more about SEO marketing try looking for groups in your own backyard. Dallas has quite a few SEO, or even online marketing, focused groups that aim to educate, train, and connect people within the world of SEO. Follow this link to Meetup, a social networking site that connects people based on their shared interests, hobbies, skills, or activities, to discover all that Dallas has to offer regarding the world of SEO. Here you'll find groups of educators, learners, and other SEO professionals setting times to connect in person instead of leaving everyone to fend for themselves. All you have to do is find a group that you think will best fit your needs and ask to join. There are groups that solely exist for the purpose of teaching others about SEO, like this one, and groups that drift in between teaching, to tricks and tips sharing, brainstorming, networking, and much more. What they all have in common, however, is that they should know what people are searching for around Dallas and how to maximize that into your own SEO. It's important to know what your locals are looking for because chances are, it's a lot different than what people are looking for in another city or another state. Meeting up with local groups gives you local perspective instead of the broad, far-reaching, and jam-packed Internet perspective. What's best for maximizing SEO in New York might not be the best for Dallas. Don't forget to check out some social media sites you might already be a part of too, like LinkedIn, to find SEO groups to connect with. They're everywhere; all you have to do is look.
Hopefully after going to an in-person SEO based event you'll not only feel more knowledgeable about the subject, but you'll meet the perfect SEO professional to hire if you decide you want to outsource the work instead of doing it yourself. Here you'll get to meet people before the financial pressure is anywhere near the conversation, so you can establish a relationship and get to know if you'd work well together before you shell out the cash and get stuck with someone you wish you'd never hired.
Either way, if you're a DIY kind of person or someone who likes to pay the professionals, finding an SEO based group near you can provide you with lots of help at little cost. You may not find the perfect group right off the bat, but at the end of the day you should find that some of your questions have been answered and the world of SEO is less hazy than before.
Megan Freeman
Platform Creator contributor