FREE SEO AUDIT SERVICE
When was your last health check-up? It might be time for your website to get a health check-up (SEO Audit Service) too.
SEO Audit Tools
Find and fix your website's unique SEO issues and improve your Google rankings with this free SEO audit service.
Custom To-do List for Your Website
All SEO issues found are divided into three groups, depending on their severity: errors, warnings, and notices. We'll also take into account the frequency of detected issues, and show you what needs immediate attention.
Request a Feature
Need more than an audit? Need a Google Analytics report, keyword research or market analysis? Click on the 'Feature' in the form below and let us know how we can assist you.
Want Us to Fix It?
If you are running a company or a marketing or sales department you probably have better things to do than fixing SEO errors. Find out more about our SEO services.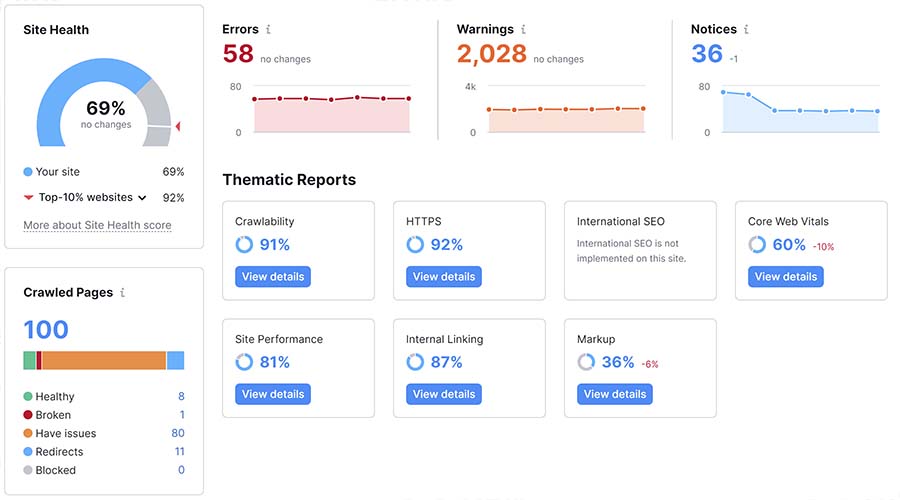 Email Us
If you are wanting something more than an audit, don't be bashful. Let us know how we can serve you. And, if you'd rather do this on your own, we understand. Here's an excellent SEO resource.